Traditions meet modern
Classic farm, reinvented
As the 6th generation in a family of farmers, the Wood Bros have taken the leap to become the 1st generation to use the farm as the base for a modern, sophisticated distillery.
Have a Tour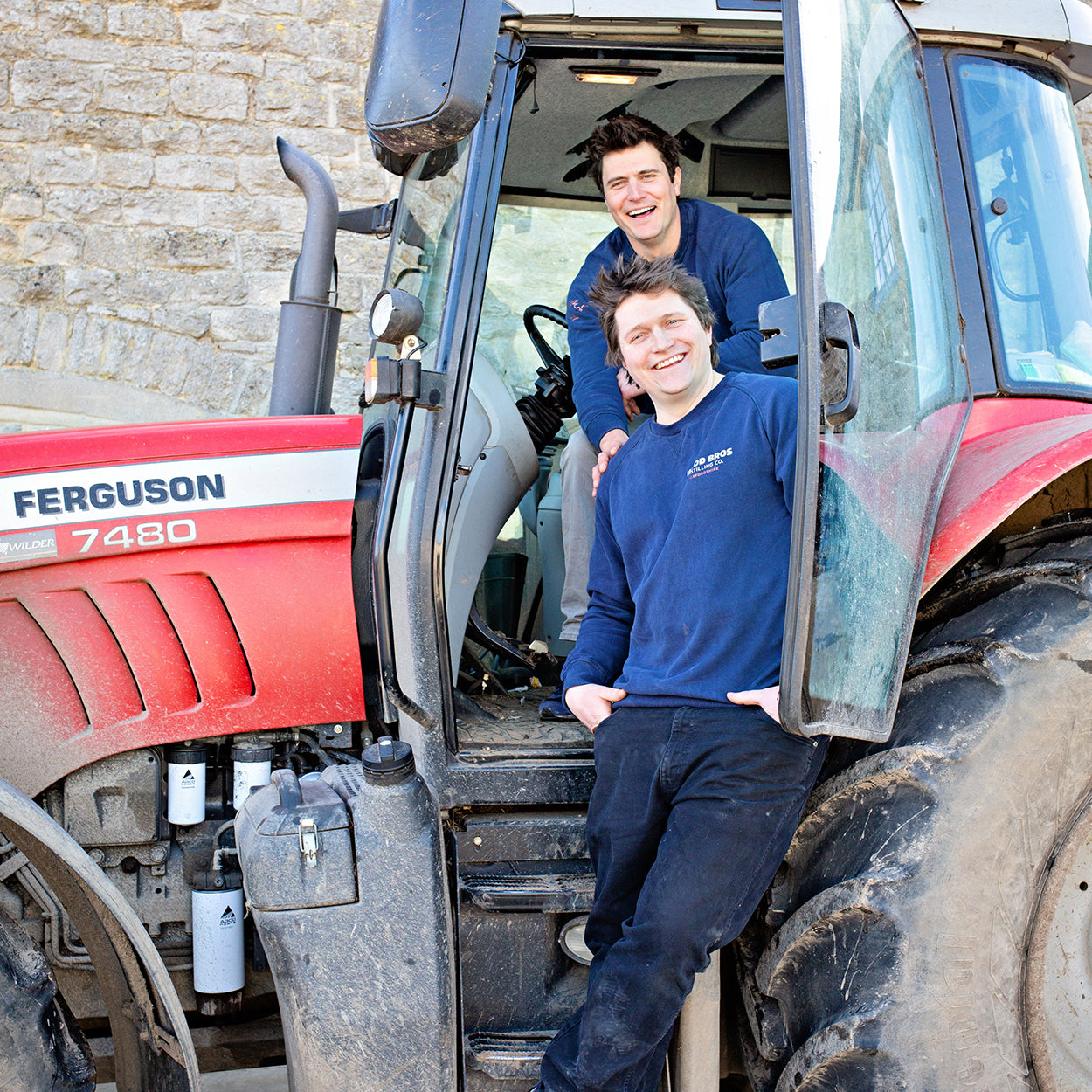 Pick your favourite
Our most popular and well-loved classics from our farm in Oxfordshire.
Single Estate Vodka
Our Single Estate Wood Brothers Vodka has flavour characteristics of caramel, vanilla, honey and hint of pepper.
Single Estate Gin
Our Single Estate Wood Brothers Gin combines home-grown herbs, lavender, rosemary and dill, with traditional gin botanicals, such as juniper berries, angelica root and citrus peels.
Sloe Gin
Charlie's Sloe Gin is made with sloes picked from the hedges on our farm, which are then steeped in our single estate, small batch dry gin for a minimum of 6 months.